A multichannel booking system for the always busy lake-side business.
With all wooden cabins often booked for months ahead, Carp Cabin needed a system which could self-manage as much, as possible. They had customers booking trough the phone, Facebook, e-mail, some even in person. They were looking at getting an website where the customers could book themselves
After getting to know them I've offered a website and suggested a little more – a booking system that would help them manage all the bookings in a single place, to avoid conflicting bookings.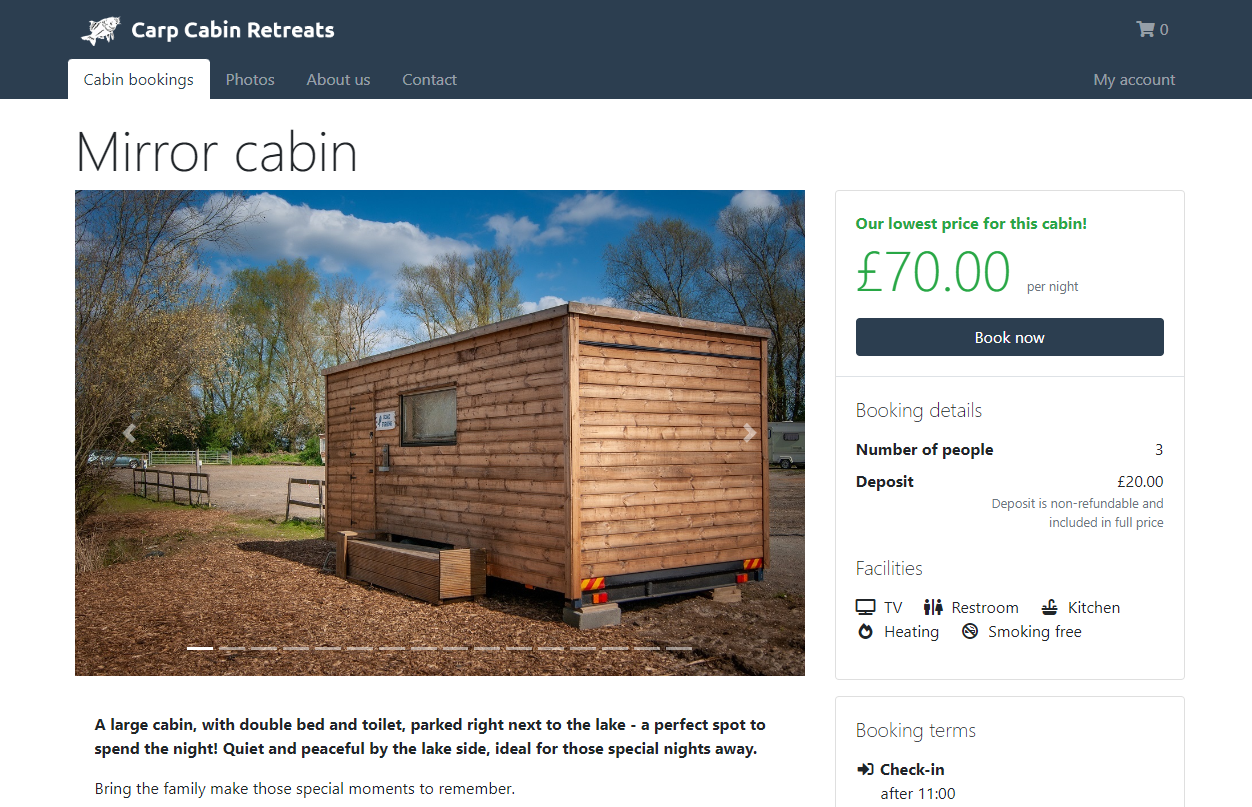 Having a database that wasn't a calendar also helped with other things – now multiple people could view, create and amend reservations at the same time; it also allowed for reporting, which then helped to analyse the business strategy and to make changes based on data.
The website itself was built with metrics in mind – we very quickly noticed that the mobile-first approach paid off, as most of the new customers have made their bookings through mobile. In the next iterations I've focused on improving the experience targeted at this platform.